Choosing inspiration for your wedding can be hard, especially when your thoughts are tangled up in contradictions: You want it to be trendy, but also timeless; reflective of your taste, but have an ambience that impresses your guests. Allison Aronne, wedding producer and partner at Fête NY, says there's a huge difference between "trendy" and "personalized" and shares exactly how couples can achieve both.
"Incorporating trendy ideas into your wedding is very different than personalizing it," Aronne says. "Pinterest images are oversaturated, so we begin to see the same common threads in everyone's weddings (remember the mason jar?)."
Let's be clear that you can totally find wedding inspo on Pinterest (we do it all the time!), but the key ingredient that makes your wedding special is the way you spin those trends and make them unique and custom to your style.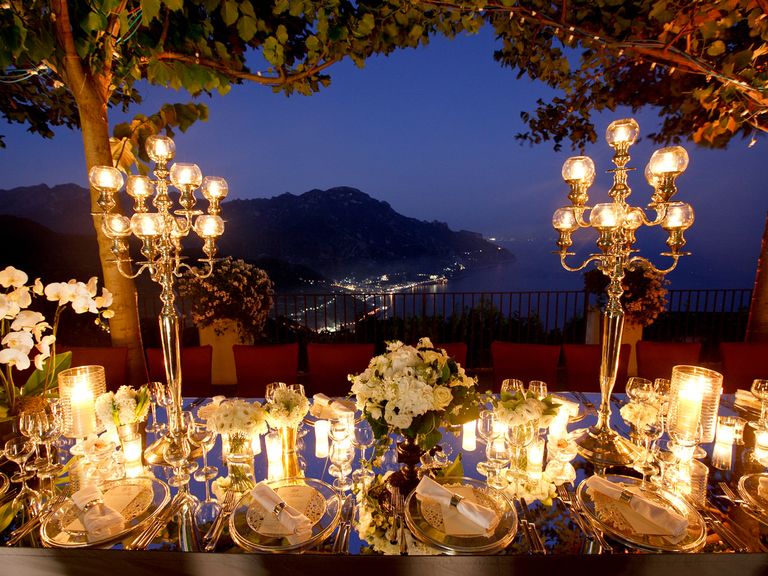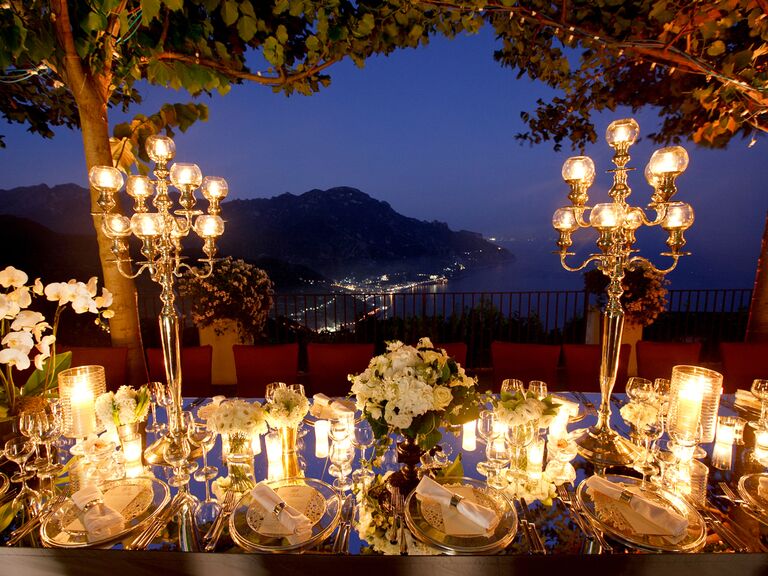 What's the easiest way to create a personalized wedding? Aronne says the first thing to do would be to think of the big picture with your partner. Do you both envision something romantic, modern or whimsical? "Start by pulling images of interior spaces you love to be in—whether that be hotels, restaurants and so on.  Pinterest is a great tool when used for collecting these images and creating an inspiration gallery that can later be shared with your designer, planner or photographer," Aronne says. And most importantly: "Include images of your home. Your board should reflect your lifestyle."
(Life hack: If you're not sure what your style even is, or what exactly you and your partner are envisioning, take the fun Style Quiz from our All-In-One Wedding Planner app. Plus our app will hook you up with the best vendors—including venues—in your area.)
Kick off your wedding experience with RSVP cards in your invitation suite that engage your guests (they'll love being in on the fun). "Send blank RSVP cards asking for a creative reply. You'll receive some interesting drawings, fun photos and touching notes," Aronne says. "Display the most creative replies on a board during the wedding reception. No one can recreate this—they were all made specifically for you!"
When it comes to the actual ceremony, couples are opting to make up their own traditions like asking a friend or family member to officiate or making up out-of-the-box unity ceremonies. Aronne suggests meaningful readings, cultural traditions or even writing a warm thank-you note into the programs.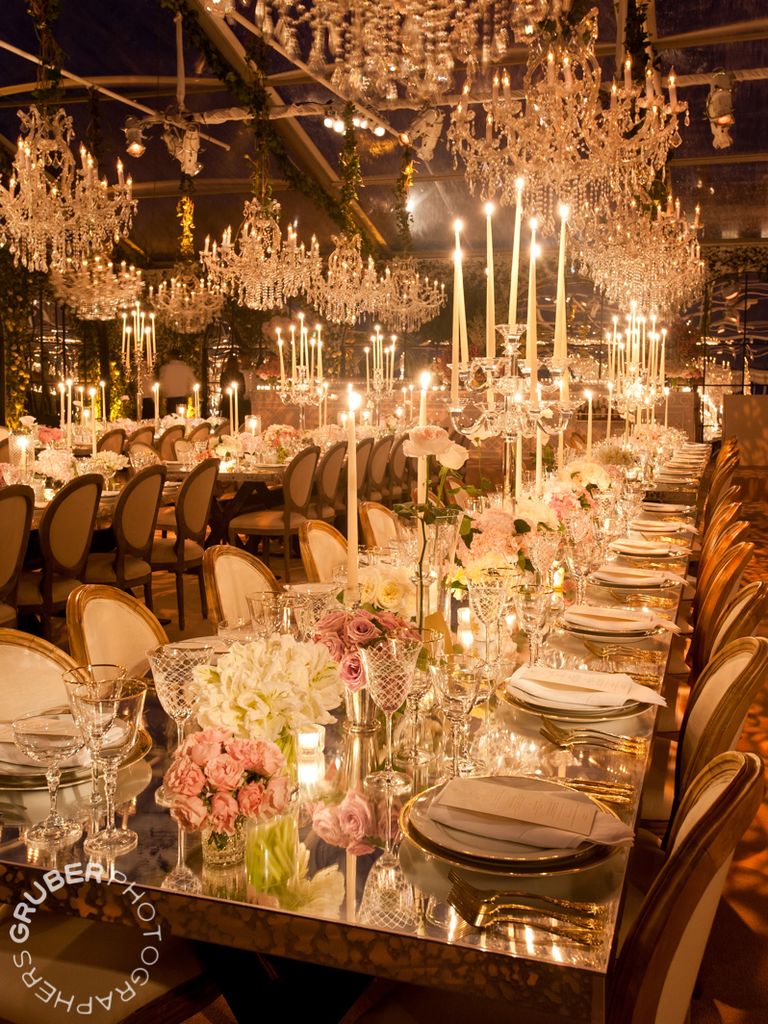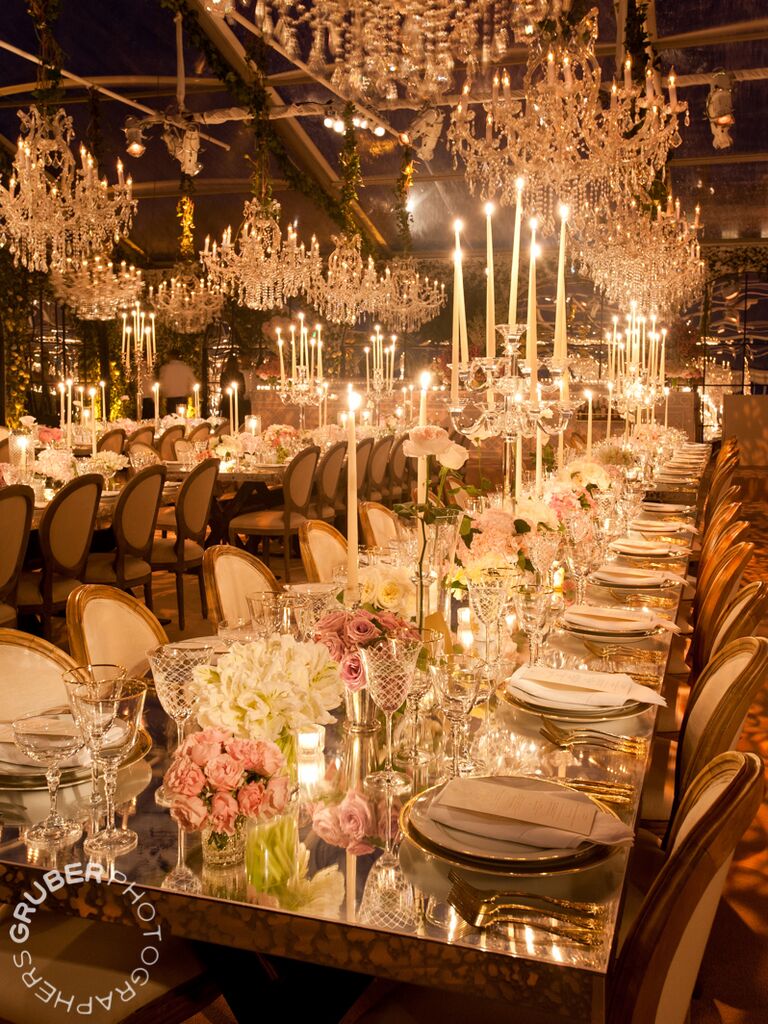 As for the reception, the true secret to an unforgettable evening is all about the experience. Engage the five senses (sight, touch, hear, taste and smell) throughout the night—maybe through a few stunning floral arrangements or surprise entertainment like professional dancers (sight), luxe linens or dinner napkins (touch), live music during the cocktail hour (hear) or a sommelier on hand to recommend hors d'oeuvres and wine pairings at a special satellite bar (taste and smell). 
Another pro tip? Pull inspiration from the city you've chosen to have your wedding in. "Every city has something unique about it. Think about incorporating some of its elements into your day," Aronne says. "For a Hamptons wedding, we had Long Island oyster shuckers stationed at the raw bar, and paired the oysters with local craft beers."
When trendy décor comes together with your personal style, it's guaranteed to be a truly unforgettable wedding