From fondant flower pots to delicately-painted sugar flower cascades, Made In Heaven Cakes knows how to create memorable confections. And as the bakery name would suggest, they taste heavenly (yes, we did the edible research for you). Victoria breathed new life into the family owned bakery when she took the helm a few years ago, offering couples a variety of fresh designs and inventive flavor pairings (some designs you can even buy online!). We sat down with the baker and designer extraordinaire to get her take on the sweetest wedding trends, her best advice for couples who are cake shopping and her take on saving the top tier of your wedding cake.
How did you get your start baking cakes? Did you always know you wanted to bake?
"I grew up in a family full of bakers so it's in my DNA. My mom started Made In Heaven Cakes when I was 7 so gum paste was my play-doh. I started young and grew up in the business. Later on, I went to the Culinary Institute of America for professional training."
How long ago did you take over your parents bakery, and how are you doing things your way these days?
"I took over the family business three years ago and it has changed in so many ways. Most recently we were featured in Oprah's magazine, we now have an online store, and we ship our flower pot cakes nationwide!"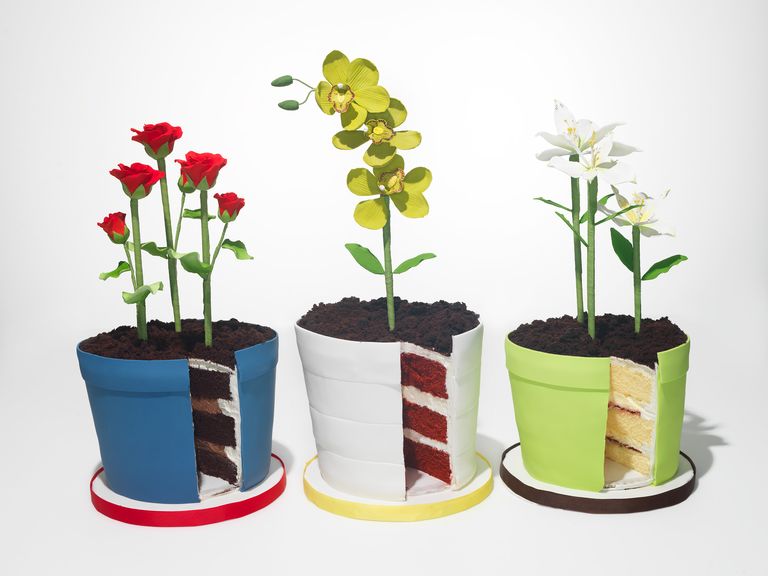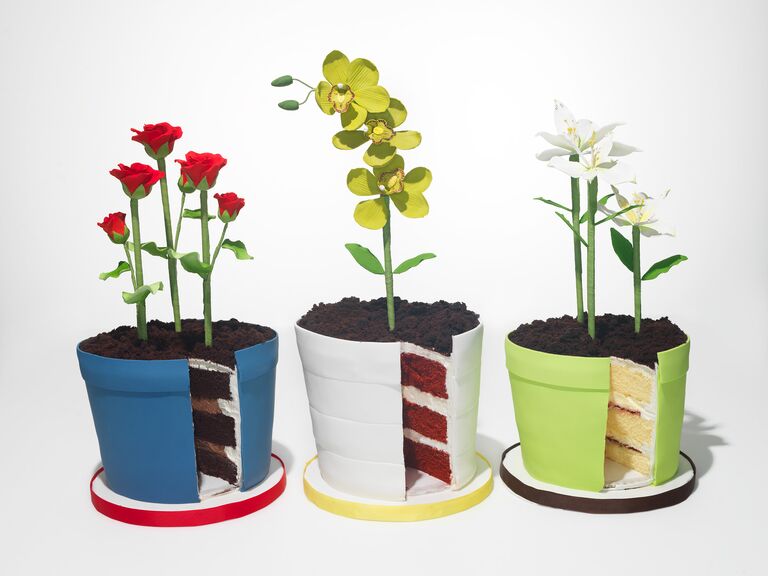 What is your favorite part about designing wedding cakes?
"My favorite part is meeting with the couple to find out what special details each of them like. It's fun to put the interest of both people together to create something unique and perfect for their special day."
Any trends you're seeing now that you're loving?
"I'm loving non-traditional cake—my favorite weddings have colorful cakes. I'm not loving the naked cake, mostly because the cake that's exposed or unfrosted can dry out. From a taste standpoint that's not optimal."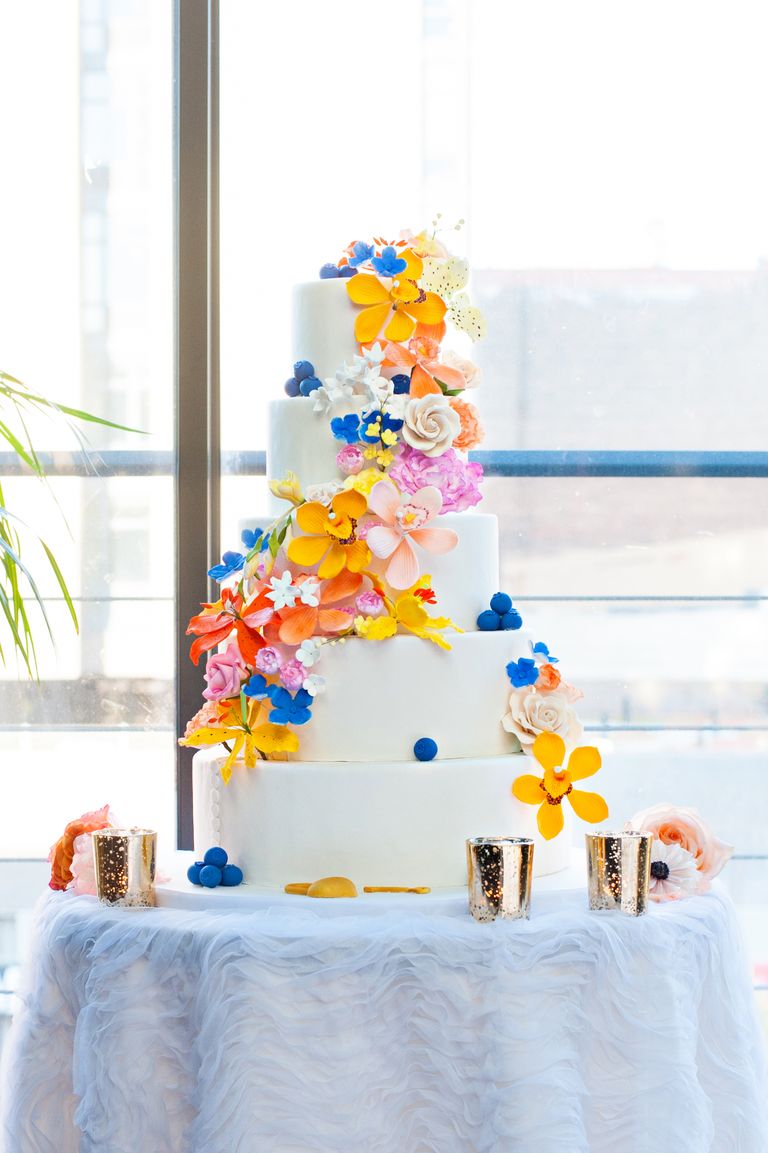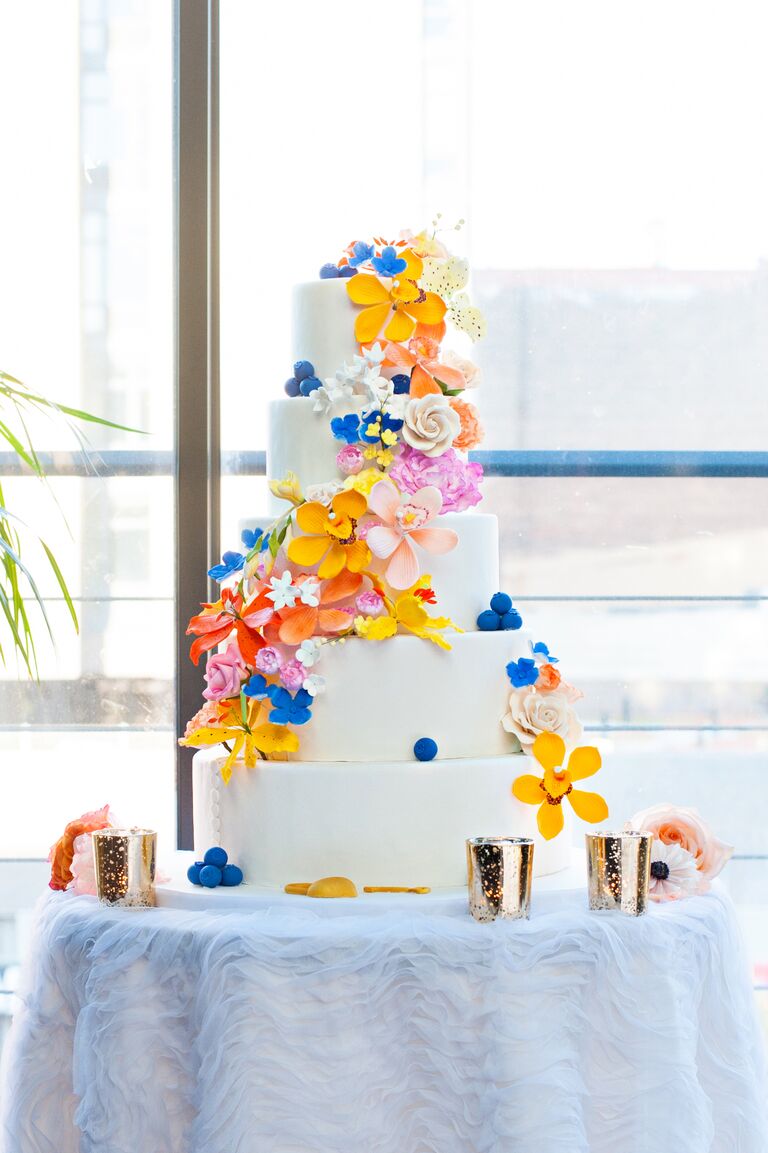 What are some of your favorite of-the-moment flavor pairings?
"My favorite flavor pairing is a nice glass of champagne with some lemon cake and raspberries."
It's your birthday, what kind of cake would you bake for yourself?
"I would bake myself a cake based on the reservation I have for that night. For example, last year I got a reservation at the impossible-to-get-in Sushi Nakazawa and surprised my husband with a cake that was decorated with sushi and the details of our reservation for that night."
What's one piece of advice you would give couples shopping for a wedding cake?
"Have fun with your cake! Play with colors, textures and flowers. I think unique is the way to go because your love is so beautiful and in bloom, why shouldn't your cake emulate that?"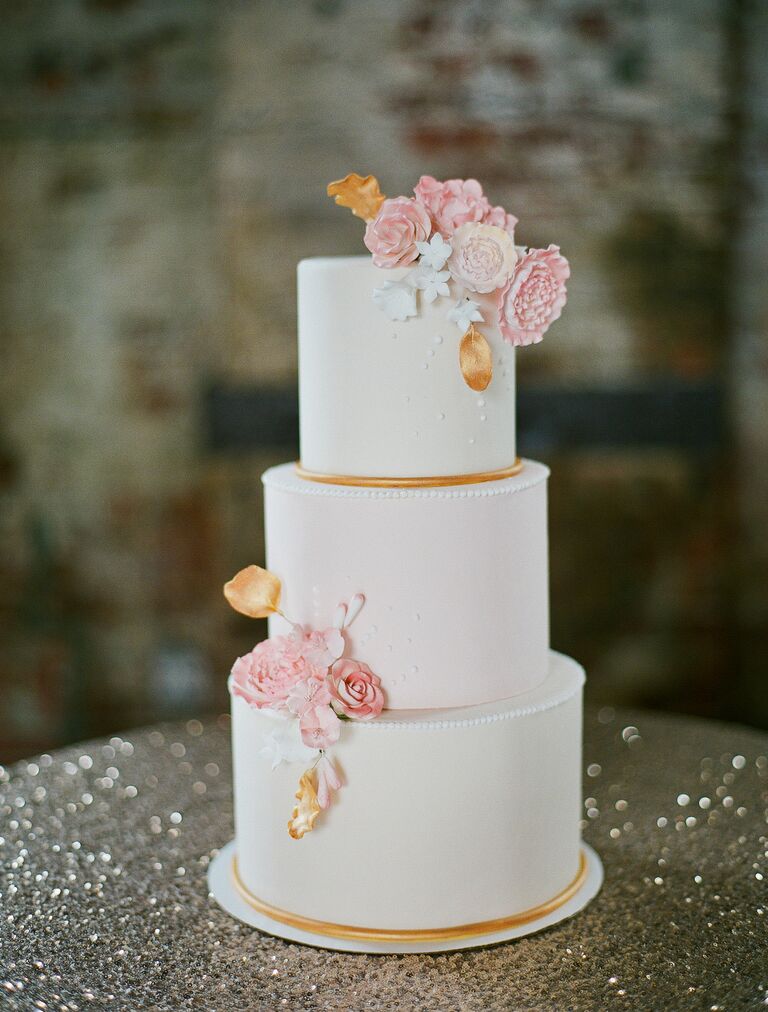 Saving the top tier: Do or Don't?
"Don't. Come back to us and we will make a small cake for you on your anniversary."
Whats the biggest and smallest cake you've designed?
"The biggest cake we made was for 500 people. The smallest cake was a wedding anniversary for a sweet couple."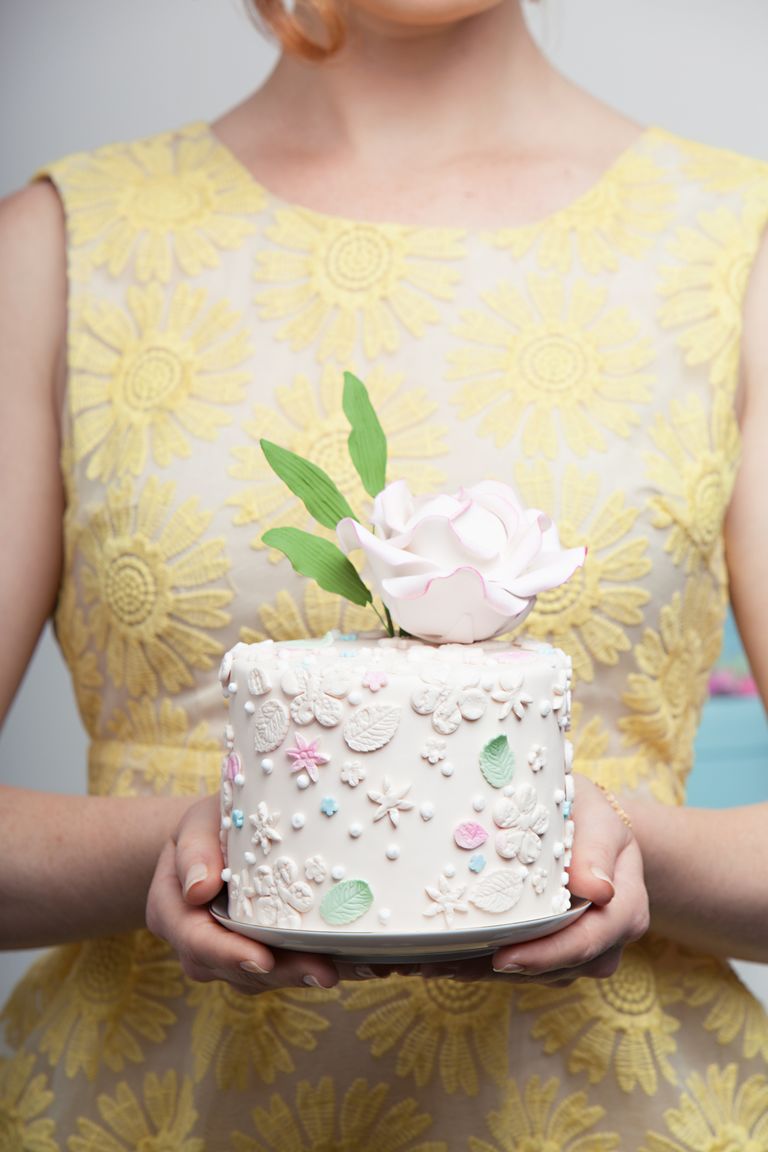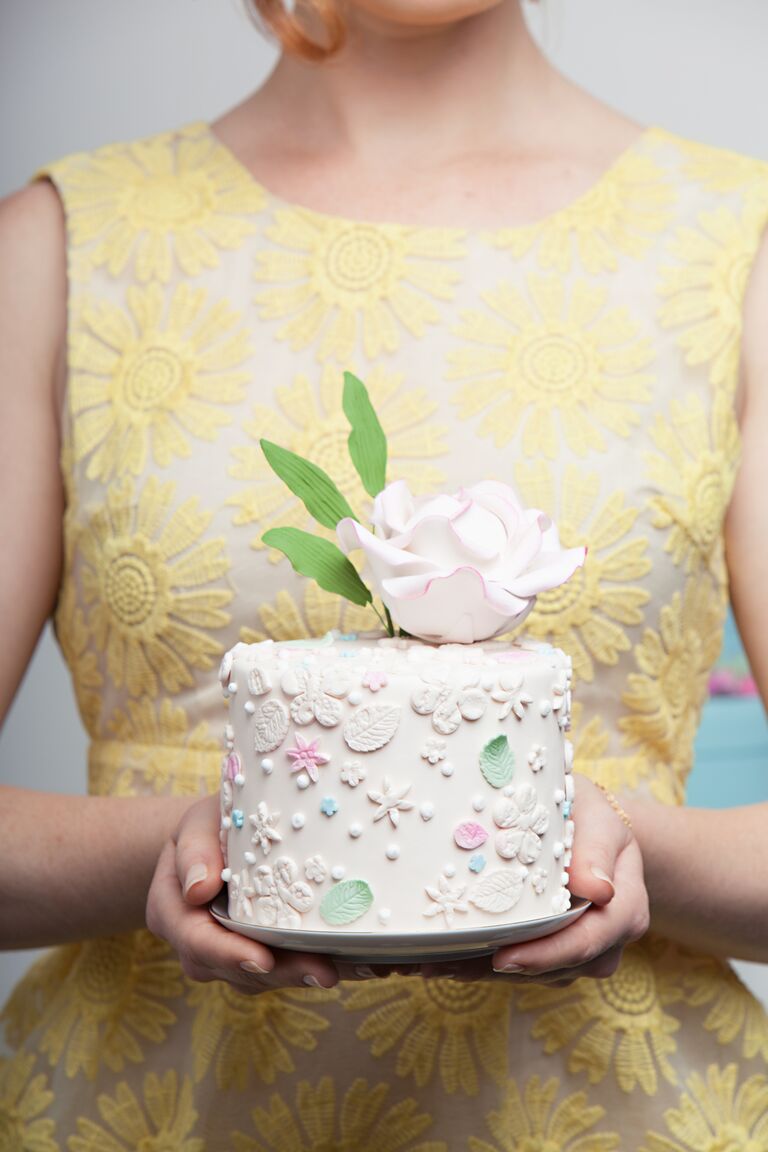 What's something most people don't know about cake designers?
"Hmm… We see design in everything. It's like a bug. In the architecture, flowers, landscape, fashion and so much more."
Any secret ingredients or tricks for making a cake look its best?
"The best advice for making a cake look its best is to take your time. Always work with a very cold cake when trying to cover with fondant. When shading flowers with edible dust it's best to look at photos of real flowers and to add in all the little details that make it look realistic. A little extra goes a long way."
Buttercream or fondant?
"I'm torn. Both! I think they appeal to different couples. A buttercream cake is for the more bohemian, simple or natural couple. While fondant is for the more artistic or formal–and we can create many more design elements. But either cake can be as simple and elegant as the couple wishes."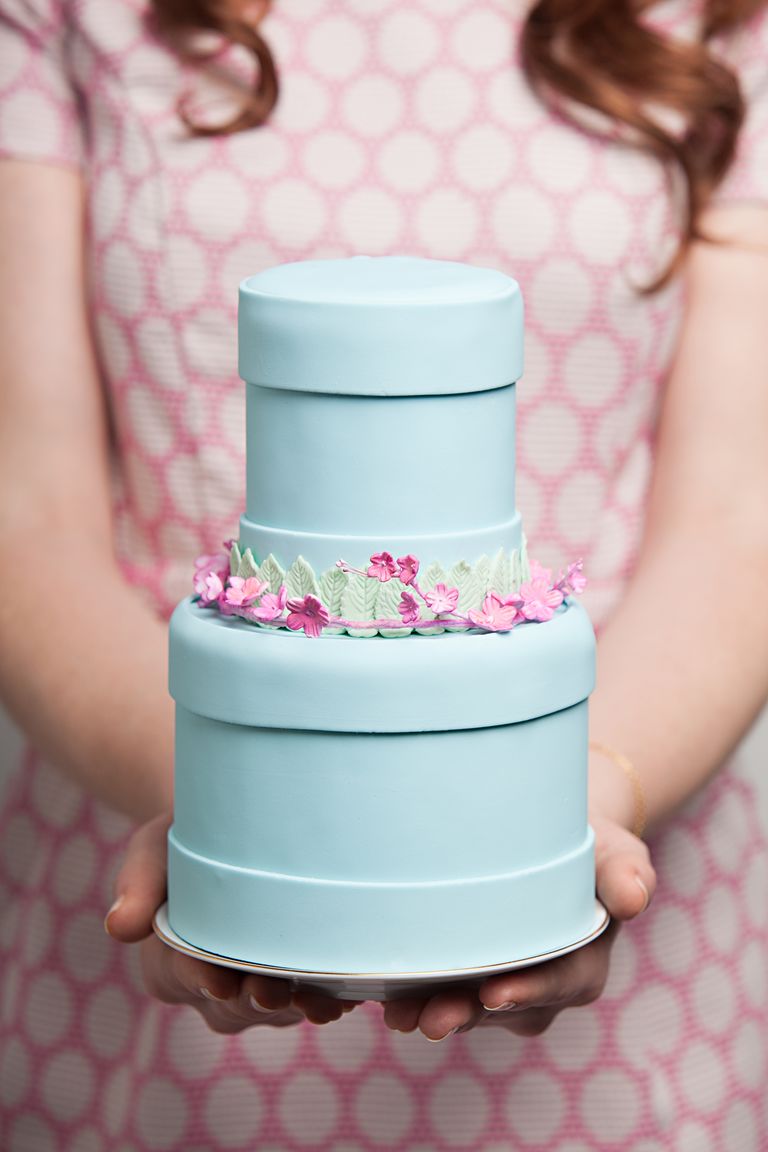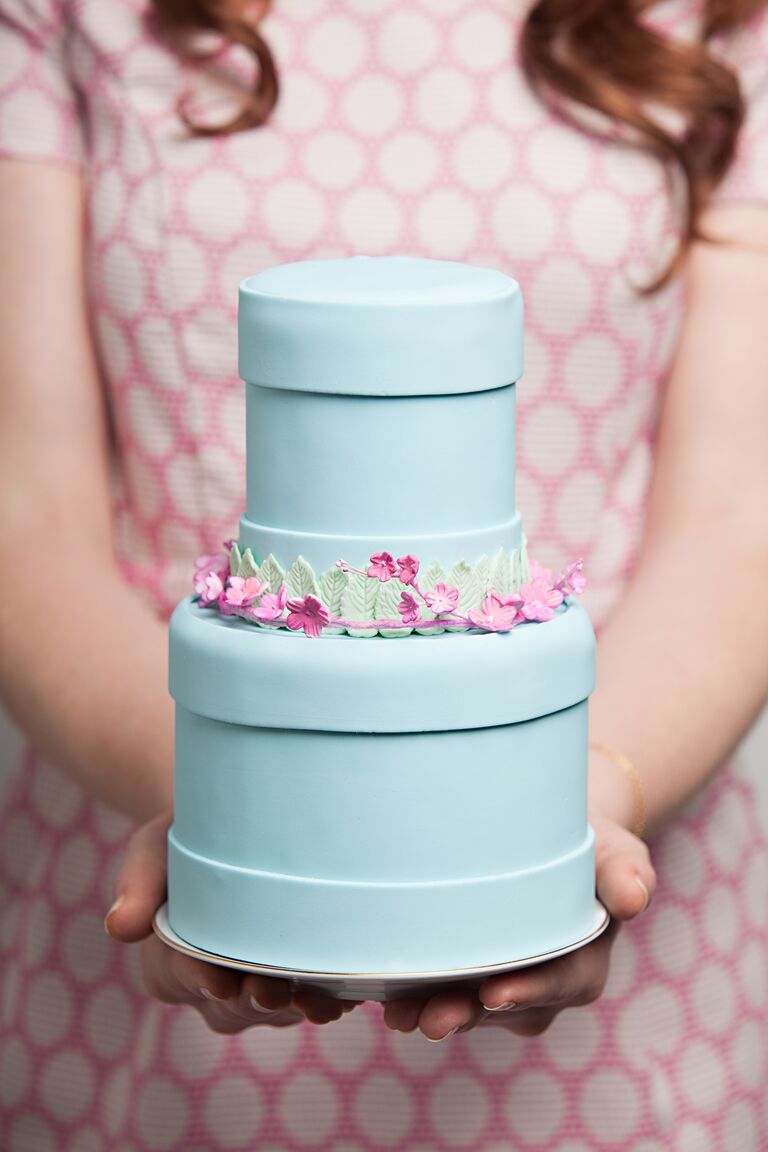 If a couple doesn't want a wedding cake, or just wants a small one for cutting, what are some other ideas of what to serve?
"I think mini cupcakes are always fun to grab and go on the dance floor."
Any cake idols?
"Yes, my teacher and mentor Colette Peters. She is a wizard at cakes and has taught me so much."
What did your wedding cake look like?
"I got married in Italy last year and my wedding cake was a traditional Italian cake. It was a mille-feuille cake that was made in front of our guests. I actually helped out to pipe the cream, add fresh berries and add the layers of the crispy mille-feuille. It was similar to a napoleon—delicious and so memorable for everyone."