The Knot Dream Wedding couple Samantha and Taylor Sinclair didn't just happen to get an amazing wedding cake without a little competition! In Food Network's Cake Wars, the now-newlyweds watched four bakers compete against each other in two tough rounds to determine whose wedding cake creation would be chosen for The Knot Dream Wedding and take a giant leap in their career as a baker — and win a $10,000 cash prize! No big deal, right?
Hosted by Jonathan Bennett and judged by master pastry chefs Ron Ben-Israel and Waylynn Lucas, plus guest judges Samantha and Taylor, this was one special episode.
Ron Ben-Israel, known at The Knot as a wedding cake genius, told us that he loved the winning confection for its personal touch and incorporating the couple's love story. "It's soft and romantic, with the light blue fondant and 'sand' for the beach, since Samantha and Taylor got engaged in Mexico. The suitcase and baseball play into how they met, and the top tiers are influenced by Samantha's wedding dress."
In fact, concept wedding cakes are among Ben-Israel's favorites. "They're very cleverly designed," he says. "It's not just about having a pretty wedding cake — it has to have a balance. I don't like a cake that has nothing to do with the reception, or tie back in to the couple. Just like a good wedding dress cleverly shows off the bride's style, a strong concept carries the cake — not the one that has the most going on."
Ben-Israel also notes that he's loving gold details and navy-colored wedding cakes right now, with unexpected flavors that are perfect for summer: roasted pineapple, caramelized bananas, moist and fluffy coconut cake, passion fruits and a variety of berries.
But the one wedding cake trend he can't get behind? Naked cakes. "While I do appreciate naked cakes, they aren't my favorite," he says. "To me, making a wedding cake is a holy project, and is as serious as a dress designer creating a gown. Our wedding cakes are designed into perfection, from the inner workings of a cake to the finished exterior. They're just like a well-made garment. No naked brides, and no naked cakes!"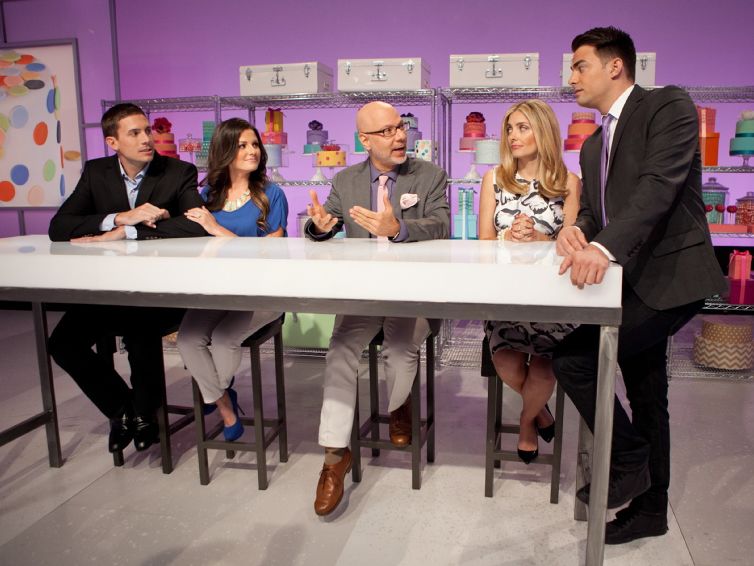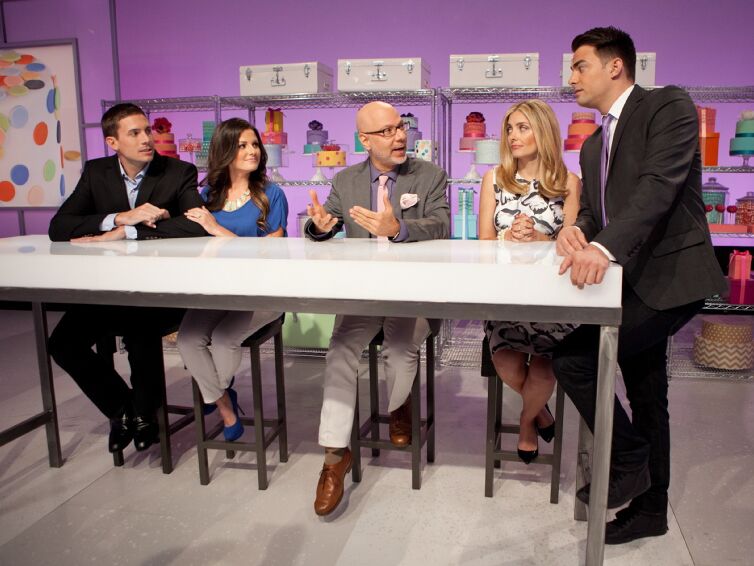 See the winning cake and watch a clip from the episode that aired on Monday, July 13 at 8pm ET below: